We look forward to seeing you !!
Have a peek at what we've been doing while you've been away….
Enjoy our video you can do at home, with yoga and pilates guru kay.
Also don't forget to check out Sean our Personal trainer on Instagram!! @Futurept1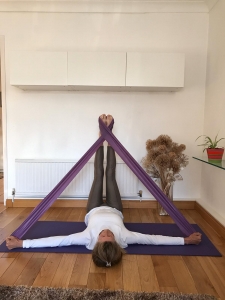 Kay is starting weekly online Pilates and Yoga from next week. Tuesday 5th May 10am-10:40am (yoga) and Thursday 7th May (Pilates) 20:20-21:00pm.
Spaces are limited because she will need to be able to see everyone. For both classes it only costs £5. If you are interested Please contact kay via email: kay.milne1@btinternet.com, and she will be able to book you in.
*Fully Refurbished Syke Gym*
We have had such a great response regarding the Syke Gym.
We are so thrilled to be welcoming new members, and so flattered with the high response.
Come and join us to kick start your way to a better You!
There are so many membership options available, starting from as low as £20 with fitness classes included!
So what are you waiting for? Sign Up Now!
Group or single inductions are available at specific times of the day only. These inductions will help you start your journey with the Syke Gym and Richings Sports Park Club.
We will be happy to show you around and become acquainted with our fantastic new range of equipment.
Full personalised programmes are available with a personal trainer at an additional cost.
Memberships for the Syke gym are now available,
Click on the join now link or simply come in and join at reception.
Kay: Pilates, Yoga, Fitness Guru notice
For information regarding the endless pool, go onto Maximum Performance